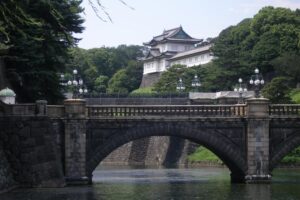 On Tuesday the Washington State Department of Commerce hosted a workshop on doing business in Japan, with an emphasis on the aerospace industry. Featured speakers included Moto Ashizawa, President and COO of Pacific Rim Consilium, LLC and Kenji Ushimaru, Japan Business Advisor Japan External Trade Organization.
If a foreign market is the right fit, it can present great opportunities to a business that is willing to commit to exporting. If you are considering the Japanese market for your product or service, here are a few takeaways from the workshop that may help in your decision making process:
1.       Deep and growing trade relationship
Washington State and Japan have a deep and long standing trade relationship. In 2015, Japan ranked as the #3 export and import market for Washington State. This means Japanese companies are used to engaging in commerce with Washington businesses.  This familiarity with our market allows for increased trade opportunities. Additionally, on June 28, 2017 Ambassador Sasae and Governor Inslee signed a Memorandum of Corporation to strengthen trade ties between Japan and the State of Washington. The Mie Prefecture also entered into a Memorandum of Understanding in 2014 to develop mutually beneficial and strategic partnership to promote two-way economic development. Simply put, Washington and Japan have made it a point to trade with one another.
2.       Greater Nagoya area
Consisting of Aichi, Gifu, and Mie Prefectures, the greater Nagoya area is a manufacturing hub, not only for Japan and the region, but for the world. This vigorous regional economy accounts for 1% of the world's GDP. And Japan is looking to capitalize on the productivity in this area. With the creation of the Greater Nagoya Initiative, Japan is focused on leveraging the regions assets. A joint organization of national government, local governments, industries and academia was formed to advance the efforts. 50% of Japan's aerospace products are made in the Greater Nagoya region, and 35% of the B787 airframe. If you're looking for Japanese partners, supply chain components, or buyers of your manufacturing product or service, probably best to start with the Greater Nagoya area.
3.       Need for aerospace knowledge and talent
Japan's production of aircraft ceased at the end of World War II.  It didn't resume again until 1962 with the YS-11 program, a turboprop aircraft. However, by this time the commercial aircraft industry had already moved on to the jet age with the Boeing 707 introduced in 1958. And not until the development of the Mitsubishi Regional Jet has Japan been in the commercial aircraft business.  As a result, although a highly developed advanced manufacturing economy, Japan's aerospace industry saw a multi-generational knowledge gap occur. This makes talent and skills highly sought-after. Those in engineering, design, product development, systems integration etc. have a lot to offer the Japanese aerospace industry.   
4.       Work to understand Japanese culture
And approach business accordingly.  Just a sampling of cultural considerations to keep in mind:
·         Japanese business operates much more on a trust based system vs. our legal/contract based business
·         Very little emotion is shown in Japanese business. So in meetings and negotiations, a person can't read too much into emotions, or lack thereof.
·         The company is castle and decisions go through Tokyo. There is great loyalty to companies in Japan and decisions are based off of what is best for the company, not the individual. Additionally, the majority of companies have their HQ in Tokyo and decisions must go through HQ. Don't expect decisions quickly, as even something as simple as scheduling the next meeting may need to "go through Tokyo".
·         Don't expect quick responses. Japanese business culture values "nemawashi", an informal process of quietly laying the foundation by talking to the people concerned, gathering support and feedback, etc. As well as "ringi" a decision making process based on consensus. So an email response may take a while. Best to maybe just include a "kindly confirm receipt" and then be patient for a response.
Cultural awareness can have great impacts on business dealing, and these are just a few examples to be aware of. Spend time familiarizing yourself with the Japanese culture.    
For more market information, explore the Japan Country Commercial Guide produced by the U.S. Commercial Service.