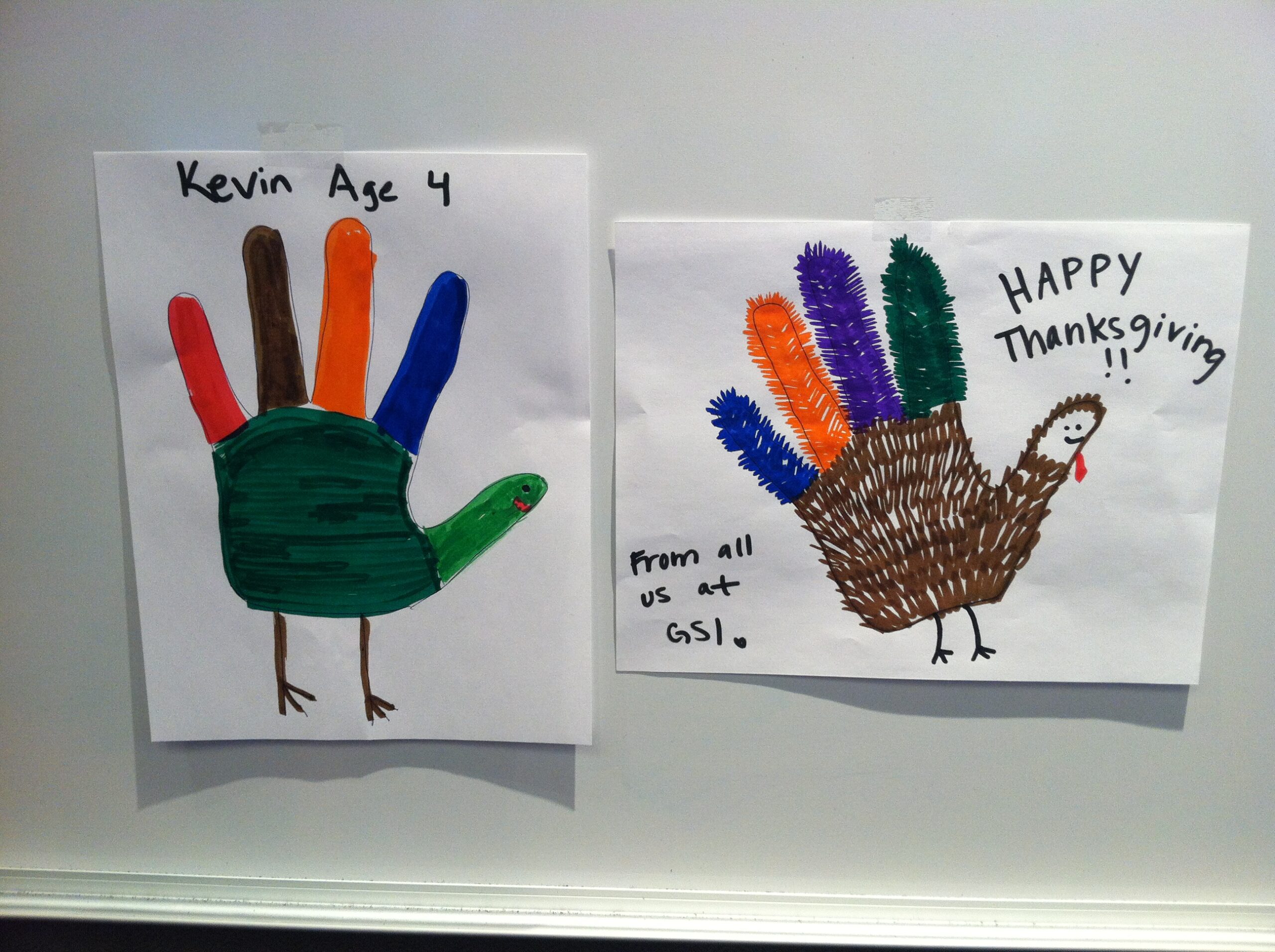 Thanksgiving is this week, and we have a lot to be thankful for: A wonderful place in which we live, all the skiing and golfing we ever wanted, an awesome cost of living, a fantastic downtown and much more.
But you already knew that.
We sampled some staff members here to see what they're thankful for.
Let's start off with a pertinent one…..
"I'm thankful that Spokane now has a well-deserved medical school."– Rich Hadley, President and CEO
You bet it does!
"I am thankful for all the great exhibitors and attendees that make Spokane Ag Expo successful every year. I'm also thankful for a great workplace and the supportive team I work with!" – Myrna O'Leary, Ag Expo Manager
"I'm giving thanks for being fortunate to live in Spokane, working with such fine, smart young people at GSI, and my friends at St. Francis of Assisi Church." – Nancy Vanni, Receptionist
"I'm thankful to work downtown. I love the atmosphere and the amazing places nearby to go eat on lunch break." – Robyn Swanson, Events Coordinator
"We are thankful for getting to work for such bright and talented businesses in the region. Some of our clients are absolutely rock stars! Their federal contracts are from around the globe – Afghanistan, Italy, downtown Seattle, Chicago, Newport, Omak, Africa, and Washington D.C.! We are also so very thankful for our Veteran Owned and Service Disabled Veteran Owned Small Businesses. The leaders of these companies are dedicated, motivated and persistent. Talk about inspiring!" – Leslie Miller, PTAC Manager
"I am thankful to work with an amazing, dedicated staff and a collaborative and focused Board of Trustees all working together to create something greater for our region." – Angela Naccarato, Executive Assistant
"I'm thankful for Tyler Lafferty for helping to bridge the gap between industry and education by founding Access2Experience. With 79 employer profiles and 84 professionals who've volunteered to speak in classrooms, we're well on our way to creating something greater for the Spokane region!" – Keri Gardner, Internship Development Manager
Keri's not done….
"I'm thankful for the companies who are participating in the Work 101 program and those who've not signed up – yet – for providing our students with meaningful experiences." – Keri Gardner
"I'm thankful for a workplace that works diligently with our partners to create a better community now and in the future, an organization that you are proud to say you represent, and a workplace that values the employee and the importance of time with family." – Robin Toth, Vice President of Business Development
"I'm thankful for a community that strongly connects business and education. I'm also thankful for being a part of an organization that works hard every day for the good of Spokane." – Krista Dressler, Workforce Development Intern
"I'm thankful for the globally competitive companies in this region who employ people and provide growth opportunities for our local workforce. I'm also thankful for the leadership of the GSI Board of Trustees as we grow local jobs and provide solutions to the challenges our business community faces. Lastly, I'm thankful for the past and present Board members of the International Trade Alliance as the mission of the ITA aligns with the mission of GSI in 2013/14." – Matt McCoy, International Trade
"I am thankful for having had the opportunity to work with such gracious, caring, and professional people for the last two years. I am thankful for a boss who considers occasional staff outings for ice cream an essential element of doing business." – Alisa May, Priority Spokane
"I am thankful to work in an organization that has the vision and partnerships to move our community forward in a way that helps all people. I am thankful to work with professionals who care deeply about the community and the role of our organization – staff, volunteers and member businesses." – Libby Barnes, Vice President of Membership and Marketing
"I am thankful for the wonderful board of trustees that support our organization, and feel very lucky to work with them! I am thankful for my partner in crime Jessica, who keeps me laughing all day." – Julie Morin, Membership Sales Executive
"I am thankful for the wonderful K-12, higher education, business and community partners we are fortune to work with each day to prepare our students to be successful in our global economy and increase educational attainment for our community." – Alisha Benson, Director of Education and Workforce
"I am thankful to have my first year at Greater Spokane Incorporated under my belt and for the support of our members. We welcomed record crowds at our Annual Meeting in September, our Trade Show in October and our Economic Forecast in November." – Kaitlin Ramos, Events Director