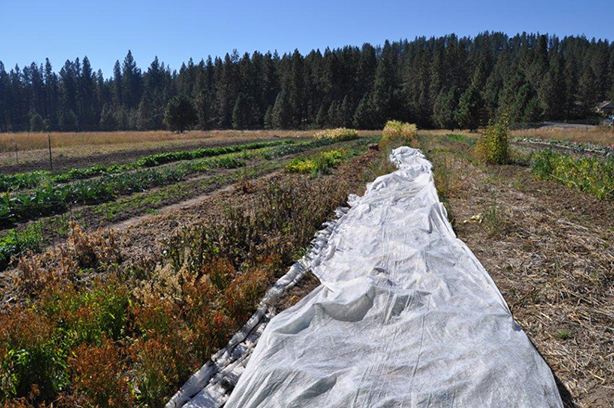 There's a trend taking place– a local trend that continues to spark interest in communities across the globe. The trend is local food. We're not just talking about community gardening and farmers markets, not that those don't have their own merit and value, but the creation of a local food system – or a road map for area food-related businesses interested in growing their bottom line, while at the same time fostering our regional food economy – a true systems approach to the food sector.
This trend accompanies a growth in the clean technology sector – with growing pressures on the environment and energy resources, an increased interest in sustainability practices, and local, regional, and federal policy decisions that will need to unfold in order to tackle future food issues and feed a world population of 10 billion by 2050.
With all those concerns on the map and an increased interest in how our food gets on our plate, it's no wonder food continues to be at the forefront of discussion.
Consider the economic impact –
According to the USDA Ag Census, Spokane County has the second-highest number of farms in the state with 2,502. These farms employ more than 3,945 people and contribute $886 million annually to our local economy.
Small farms – anything from a 4' x 4' garden up to 1000 acres (producing under $250,000 a year, which is USDA's definition of a small farm) make up the majority of the 2,502 farms in the state.
Spokane County has more than 626,329 acres of farm land.
WA State ranks at the top in the nation in nine commodities, including apples, and produces 91 percent of the nation's red raspberries.
One event alone – the annual Spokane Ag Expo and Pacific Northwest Farm Forum, has an annual economic impact of $4.8 million to our local economy (doesn't include business done at the event), and attracts nearly 6,000 attendees from the Northwest and beyond.
With 2,502 farms in Spokane County, fostering our regional food economy not only contributes growth and economic sustainability in our region, but will also be important to address future food security, hunger and health issues. It also allows us to source local food to supply local restaurants, hospitals, universities, schools and hotels with regionally-produced food on a significant scale.
This local food conversation will continue with a Power of Our Regional Food Economy conference on April 19th at the Phase One Building at the Riverpoint Campus. Ken Meter will be the keynote speaker and has a national reputation for being a ground level expert for enhancing local food systems.
The future of food production, and where and how our food is produced is an economic, business, social, health and personal issue – and actions, plans and policies will continue to develop at all levels, and with more emphasis placed on local farming – playing a centralized role in order to grow our local agribusiness economic base, increase financial stability and improve food security for our future.
Visit our website for more information about Greater Spokane Incorporated's role in agribusiness and learn more about our AgriBusiness Council and the annual Spokane Ag Expo and Pacific Northwest Farm Forum.