We're kicking off our 2015-16 Education & Workforce programs just in time for the start of the new school year! Whether you're an educator, a student, or a business,
there are a lot of ways for you to get involved in cool work that benefits the future of our entire community.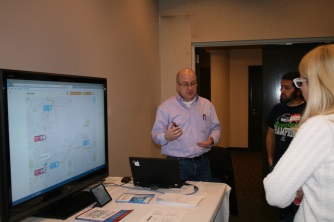 We invite you to participate in our Business AfterSchool and Teaching the Teachers program.
Education Grows Economies through business and education partnerships. Our career-connected learning workshops for the 2015-2016 school year connect students, educators and parents with our local businesses and the exciting career options our region has to offer.
Teaching the Teachers
Connect to Our Educators and Your Future Workforce – SIGN UP HERE
Teaching the Teachers is helping to build a world-class workforce. If you are a business who would like to connect to education or an educator looking for a real-life learning experience, this program is the perfect opportunity. Spokane-area educators connect with local businesses to gain hands-on experience of what it takes to work in their selected field. Educators will learn valuable information about the skills their students need to be successful after high school, helping to build a roadmap for students as they continue their education and join the workforce. GSI's Teaching the Teachers workshops provide professional development clock hours for local educators; clock hour expenses are supported by a generous donation from the Bank of America Foundation. Sign up here to participate.
Business After School
Connect to Students and Your Future Workforce – SIGN UP HERE
Business AfterSchool connects students to the world of business. This series of industry week workshops provides awareness of Spokane's high-demand industry sectors highlighting new technology, research, development and innovation. Our region's 8-12 grade students, their families and educators engage in career awareness that showcases the highly valued occupations and employment paths our industries incorporate. These workshops are a real-time experience that show industries in action!
Sign up today to be a business host or register for one of our industry week offerings:
Manufacturing Week, October 26-30, 2015
Computer Science Week, December 7-11, 2015
Engineering Week, February 22-26, 2016
Health Care Week, March 21-25, 2016
We appreciate our Education & workforce Program Sponsor: 
Thank you to our 2015-16 Business AfterSchool Series Sponsors: