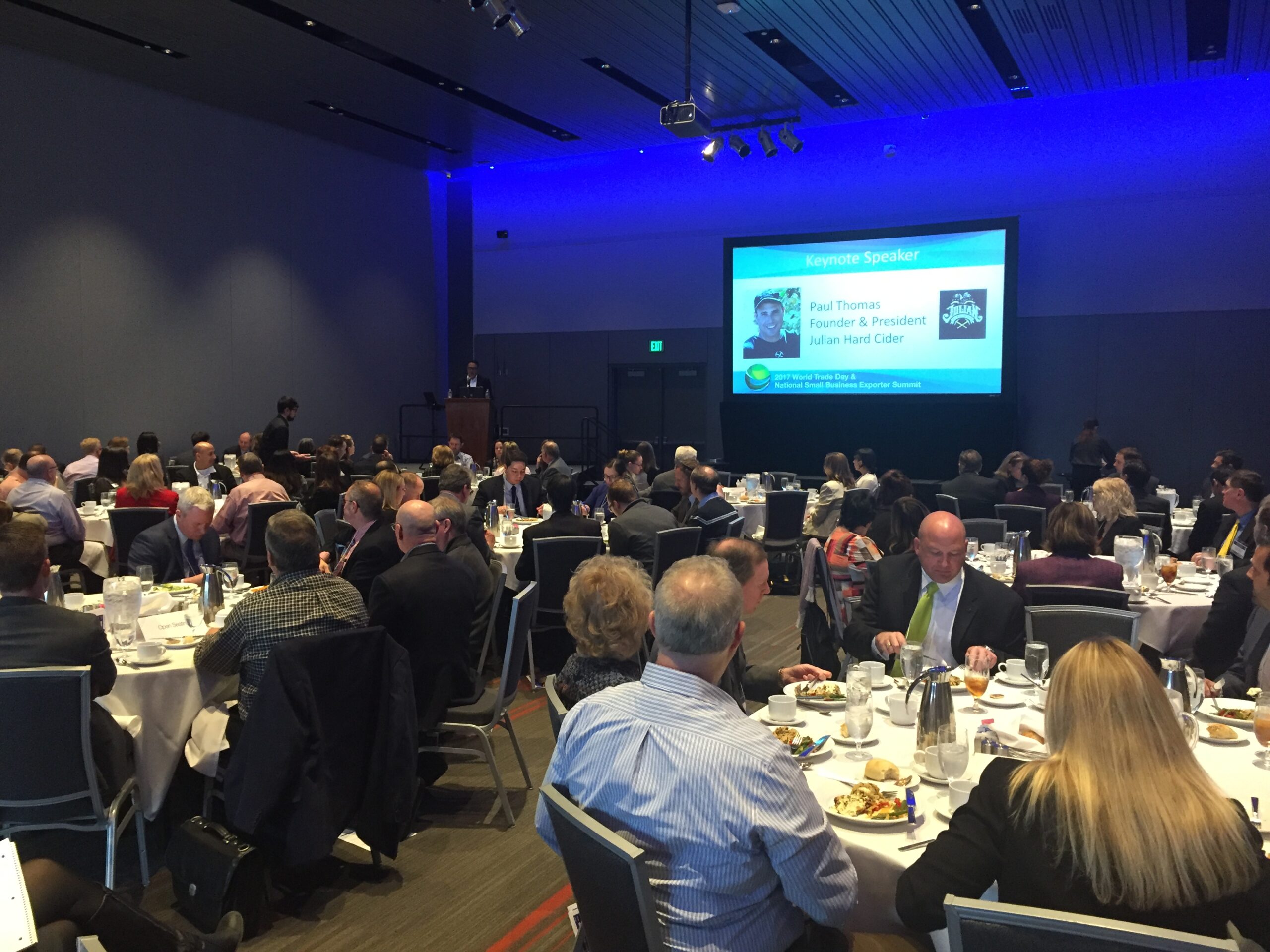 On March 29th Greater Spokane Incorporated welcomed outstanding exporters from across the country to Spokane for World Trade Day & National Small Business Exporter Summit. The event, in partnership with NASBITE International, provided attendees with best practices and lessons learned by top small business exporters.
Representatives from more than 20 successful exporting companies spoke on topics ranging from vetting foreign buyers and payment strategies, to commercializing U.S. technology in global markets and establishing foreign subsidiaries. Businesses were able to learn from their peers about effective methods for growing sales and their business in foreign markets.
The luncheon keynote was delivered by Paul Thomas, Founder and President of Julian Hard Cider. Paul shared the innovative and non-traditional marketing strategies that Julian Hard Cider has used to make strides in such markets as Australia, Hong Kong, the Philippines, China, Singapore, Korea, Japan, Taiwan and Thailand.
Recognizing that 95% of the world's population and 70% of its purchasing power is outside the U.S., GSI is committed to providing export education and resources to help businesses take advantage of this market opportunity. World Trade Day is an annual event which aims to do just that by bringing together businesses, federal trade agencies, trade support organizations, and higher education to learn from each other and field experts. You can learn more about GSI's international trade program here.