In Spokane, competing in robotics begins as early as Kindergarten and continues through high school graduation. These experiences embed STEM skills in students at an early age and cultivate a love for the STEM and Coopertition® that lasts a lifetime.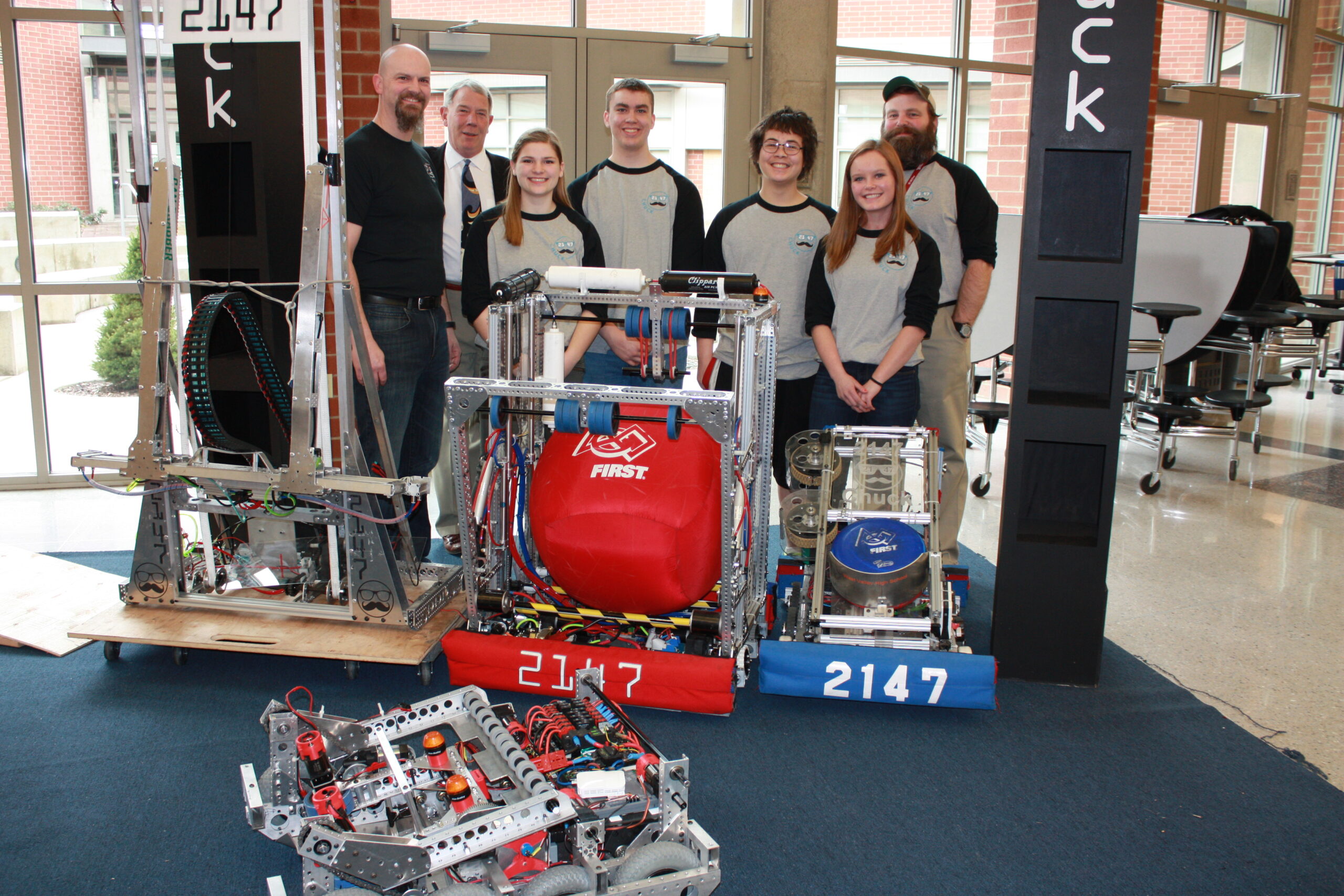 One of these opportunities is through the FIRST Robotics Competition for high school students, which had 64 teams from across Oregon and Washington, competing at the Pacific Northwest District Championships in Portland, Oregon last weekend.
Six teams represented Eastern Washington at the District Championships: the Dragons from St. George's School, Chuck from West Valley High School, the Bearbots from Central Valley High School, the Titanium Tigers from Lewis and Clark High School, the Canine Crusaders from Kettle Falls High School and Vikotics from Palouse High School.
Both West Valley High School and Palouse High School qualified for the World Championships, where teams from 14 different countries will compete in St. Louis, Missouri later this month.
This year marks the 10th anniversary of robotics at West Valley High School and the first year that they have qualified for the World Championships. This accomplishment demonstrates the benefit of having a more experienced team. Though this is the first year that West Valley has qualified for Worlds, they build on the nine years' of student experience that makes this feat possible.
FIRST Robotics provide students with engineering and coding skills that they can apply beyond the classroom and in a competition setting, which brings with it real-world pressures. Beyond these STEM skills, the unique model of FIRST equips students with important 21st-century skills, preparing them for their future in the workforce and to become well-rounded individuals.
Competing in a new alliance every round helps the students build teamwork skills, through Coopertition®, as well as leadership in their ability to identify the strengths of their new teams. Teams are also judged off the field in their business, marketing and entrepreneurship skills in the sustainable business and funding plan they implement.
The World Championships are April 27-30 in St. Louis, Missouri. If you would like to learn more about the West Valley team and their journey to worlds you can visit them here.
GSI supports the skills that robotics bring students, both in STEM and 21st-century skills. Creating intentional partnerships helps us to promote career awareness in relation to workforce needs, while providing a foundation that ensures growth and success across a broad spectrum of industry sectors. Robotics helps to enhance GSI's Education Grows Economies efforts. #EducationGrowsEconomies #CreateSomethingGreater #EducationandWorkforce