Hiring and Talent Summit
Sep 20, 2022
8:00 - 4:00 PM
Community Events
Host Organization: Spokane Valley Chamber Description: We're bringing in several speakers to share best practices, ideas, and strategies to help you tackle the biggest business challenge of our time.  This one-day summit will give you ideas to find, hire, onboard,...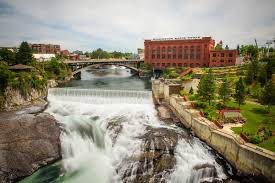 NextCycle Washington Webinar
Sep 20, 2022
11:00 - 12:00 AM
Community Events
Host Organization: King County, WA Depts of Ecology & Commerce, Seattle Public Utilities, WA Recycling Development Center Description: NextCycle Washington will open the application period for the Renew Seed Grant Program on September 21st. The grant program is designed to...