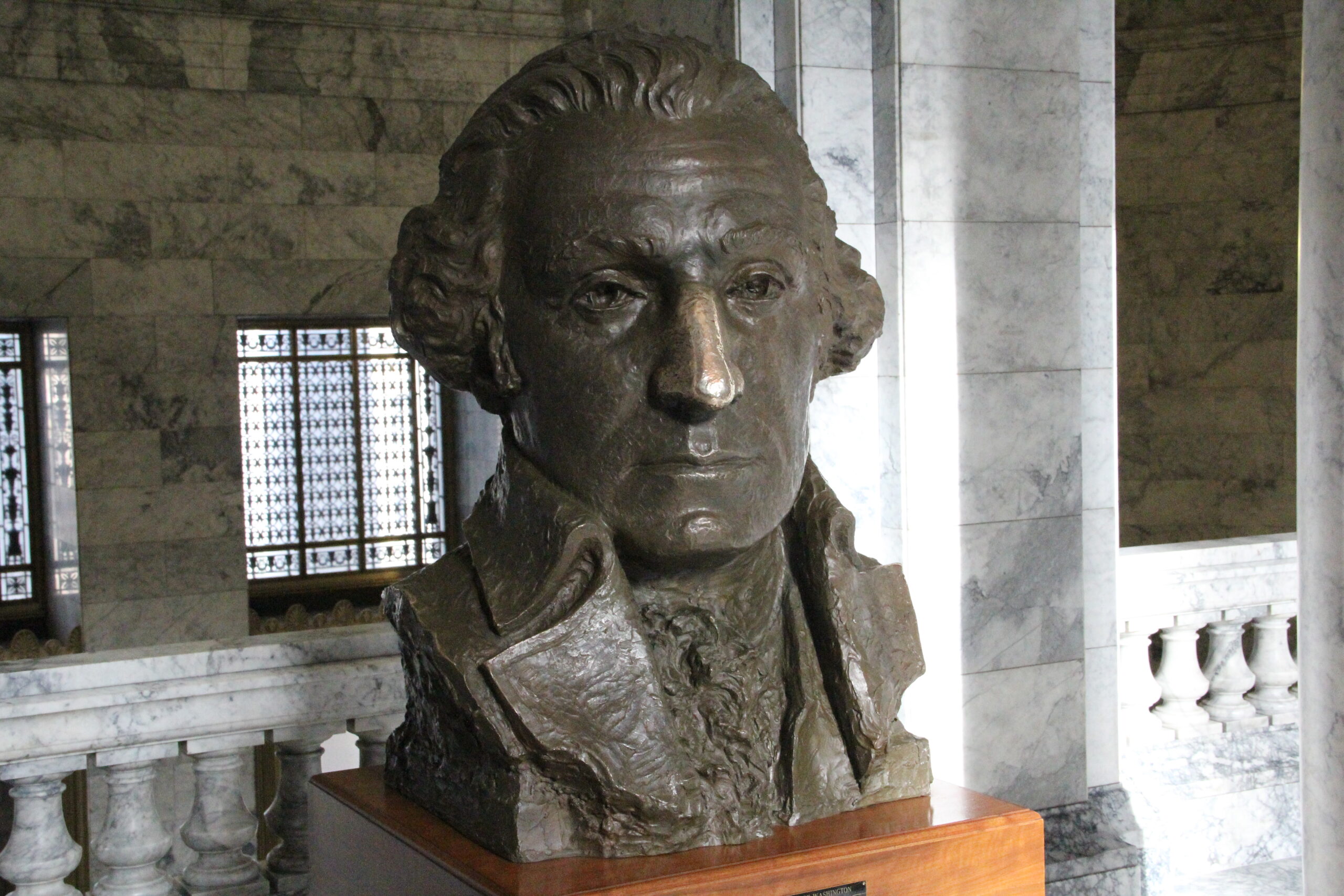 January 24, 2013
OLYMPIA, Wash. – Whether or not a transportation revenue package in the state of Washington will come out of the current legislative session is one issue the group of nearly 90 business, educational and community leaders from Spokane will keep a sharp eye on.
The group met with a number of legislators during a day of advocacy efforts at the Capitol building. Senator Steve Hobbs (D-Lake Stevens) opened his meeting by acknowledging that the North Spokane Corridor needs to be completed. In order to do that and fund a number of other key transportation projects in the region, the funding must come from somewhere, which is where a revenue package comes into play.
Hobbs said he believes a revenue package needs to be presented this year.
"The more we delay, it'll cost us more," he said, while noting that labor and material costs are low right now.
Representative Judy Clibborn (D-Mercer Island) echoed Hobbs' remarks while assuring the Spokane group that its wish list isn't being ignored.
"I've heard loud and clear from the Spokane region about what its priorities are," she said.
Senator Curtis King (R-Yakima) said he fully supports a revenue package, but believes it should come in 2014.
Governor Jay Inslee, a little more than a week on the job, stayed away from the revenue package conversation in his remarks to the Spokane group, but did talk about the need for the North Spokane Corridor. Inslee will wait and see what the legislature provides in the transportation area.
Many Washington Republicans have stated that they aren't in favor of a new revenue package unless the legislature also enacts some cuts or reforms to other programs. Senator Mark Schoesler (R-Ritzville) said reforms need to take place in a number of areas, while citing the state's permitting process and its ferry system as two that stood out to him.
Senator Andy Billig (D-Spokane) agreed that both sides need to be willing to make some tough decisions in order to get a new revenue package.
"If we do something significant, we need some give and take," he said.
Spokane's Higher Education Sector Receives Praise
Marty Brown, the current Executive Director of the Washington State Board for Community and Technical Colleges and the former Budget Director for Governor Gregoire, praised Spokane's higher education leaders for their efforts to collaborate and become a team in advancing higher education in the Spokane region.
"You're very lucky in Spokane to have great collaboration," he said. "It's a team game. We're all here to educate the students of Washington."
On other higher education topics, Representative Larry Haler (R-Richland) stressed his support for expanding medical education at the Riverpoint Campus in Spokane. Washington State University is currently asking for about $5 million in operating funds for medical education.