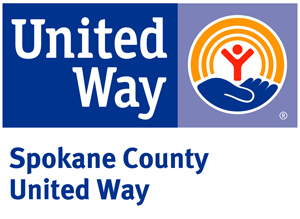 We've been big supporters of and partners with The United Way of Spokane County for a long time. We believe in what it is doing for our community.
The United Way focuses on education, income and health – three areas that we're involved in. Contributing to the Live United Campaign helps the United Way reach its goal of building a strong community.
The United Way of Spokane County provides more than 100 area teachers tools to improve child care quality for low income children. It also helped fund a drop-out early warning study to help the community identify at-risk youth in the area and provide the proper support. The United Way also works with community partners to assist families in finding stable homes.
Economic growth starts with a quality education. That's why we partner with and support The United Way of Spokane County. If our students are dropping out, don't have the proper tools, or are homeless or come from broken homes, our community's future isn't bright.
This year, the entire staff of Greater Spokane Incorporated participated and raised 25 percent more than last year for the Live United Campaign.
To celebrate our contributions, we held drawings for prizes from some of our members, including Gonzaga, WSU, Whitworth, the Spokane Arena, Cougar Crest Estate Winery, Townsend Cellars, Eclectic Gifts, The Davenport Hotel, River Park Square, Cyrus O'Leary's Pies and Subaru of Spokane.
The prizes were nice, but the larger purpose was to support the United Way of Spokane County. The organization does a lot of good for this community.