Plenty of good things are happening in our region.
We've highlighted some great happenings in the past, and now we'll share more. Let's talk business grand openings.
Recently, we've been able to help celebrate businesses expanding and opening in Spokane. Yes, you heard that right: businesses are expanding and new businesses are opening despite what the news tells us about the economy.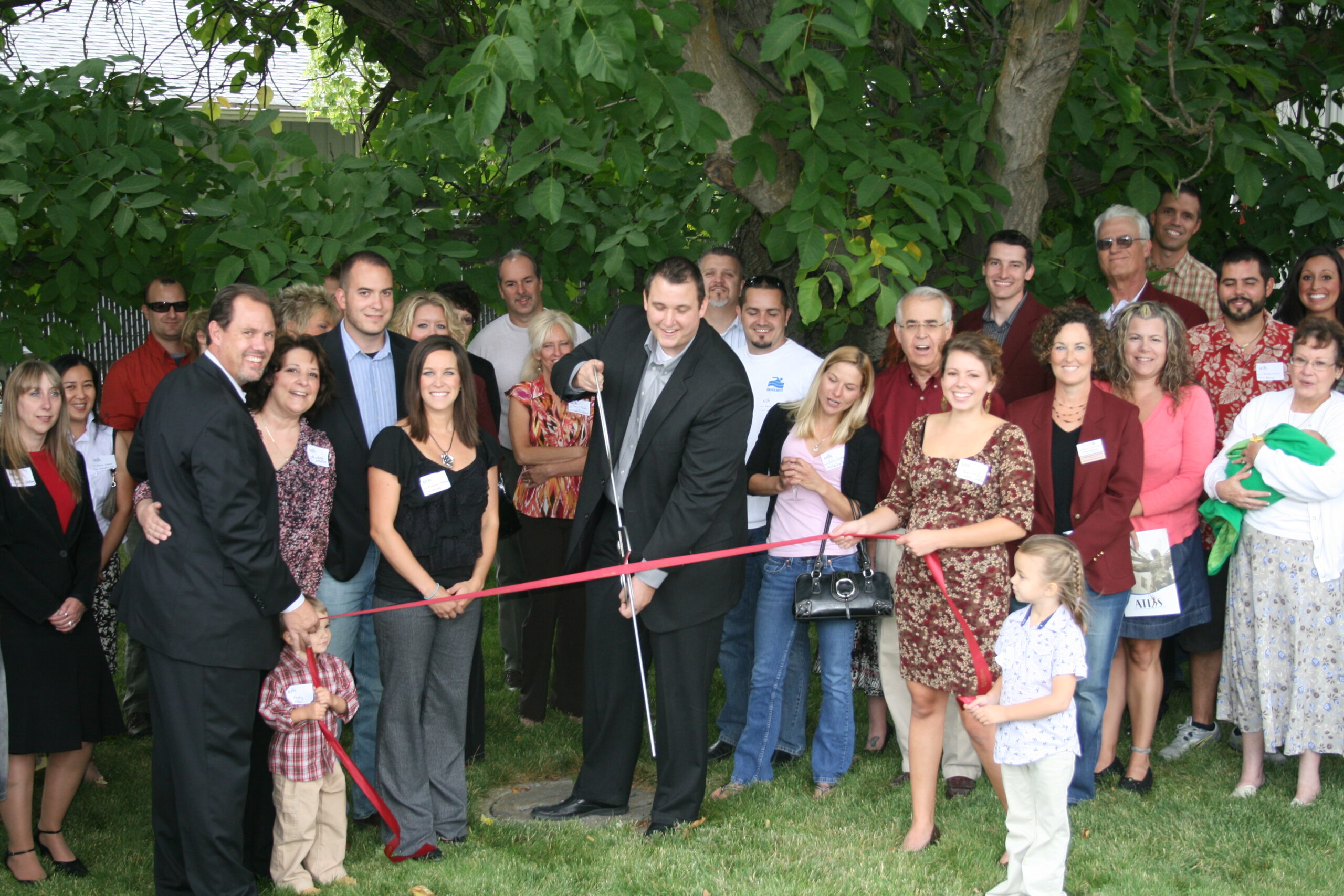 We celebrated with Atlas Staffing (left) as it opened its business in Spokane Valley. Cougar Crest Estate Winery expanded – yes, expanded – to Spokane and we helped celebrate its downtown location. All Lines Insurance purchased its new building and renovated it – all before hosting a grand opening and ribbon cutting celebration.
So as you can see, businesses are doing well in our area. It's wise to celebrate with them.
Grand openings and ribbon cuttings are a great way to celebrate a new business or a new branch. Each time we help a member celebrate, we always see the pride and courage in the business owner's eyes. We hear it in their voice. Spokane business owners truly care, and are proud that the community comes out to participate in their grand opening.
Each celebration is different. At some, there's cake. At others, there's a display of the business' products. Whatever it is, it's always unique to that business. It usually involves food, too.
While each have their different attractions, all have one thing in common: a historic piece of hardware. That's right – the giant scissors we use at ribbon cuttings are the same giant scissors used to open the 1974 World's Fair right here in Spokane. We take something that celebrated a signature event in Spokane, and use them to celebrate a signature event for our area businesses.
So the next time you see a business with a big "Grand Opening" sign, stop in and congratulate them on business well done. You might see us there!
Create your own video slideshow at animoto.com.